From HR Pro to CEO of a Co-Working Concept Driven By Wellbeing
How this HR professional-turned CEO overcame her limiting beliefs to build a successful co-working and wellness community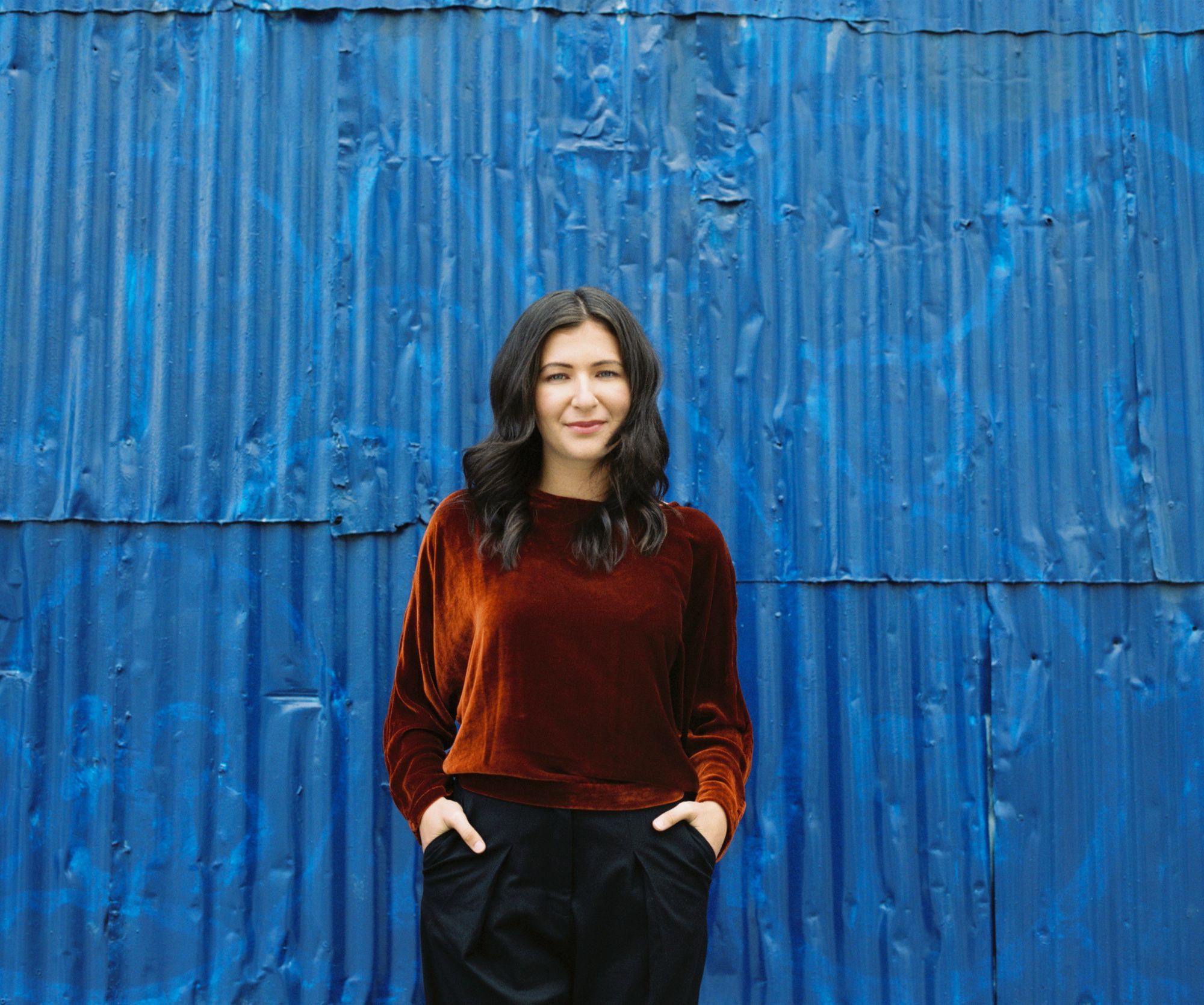 I learned the value of hard work by watching my father—a Swiss immigrant with a ninth grade education—grow his tiny, basement-run electrical company into a thriving electrical, security, and telecommunications operation.
Much of my adolescence and early adulthood was centered around my mental health struggles, and at 14 I was admitted to Children's Hospital for an eating disorder. Although I persevered through high school and was later accepted into university, I was far from recovered.
At 20, during a particularly challenging time, I made the tough decision to drop out of post-secondary school and join the family business. This was not a time of slacking off—quite the opposite, in fact, since I was determined to prove my worth and demonstrate the gratitude I felt for all the opportunities I'd been afforded.
Forget the child-of-a-successful-entrepreneur-cushy-office-job trope—every morning I laced up my steel-toed boots and headed out to the concrete bunker under the Vancouver Airport where I programmed security cameras and, for lack of a better phrase, worked my damn ass off.

If the (steel-toed) shoe fits
As a technician, I started to recognize the cracks that were forming as a result of fast, uncontained growth, and how those cracks were impacting frontline workers. I saw an opportunity to implement much-needed HR best practices, and worked alongside my father to grow the company from 100 to 200 employees during my six-year stint. This was a momentous turning point for me.

I quickly realized I had a gift for onboarding new hires, and for working with people in general. On top of being a supremely empathetic person, I had a natural curiosity to understand why people did the things they did. However, as much as I loved the HR side of my job, I just wasn't passionate about security and electrical.

As my family's business continued to grow, we started getting into commercial real estate. After I passed my real estate license exam, things just sort of fell into place for me. My knowledge of HR practices combined with my newly acquired knowledge in commercial real estate resulted in my idea of opening a coworking space.

I had discovered my niche, and in what seemed like a very short time, I launched my first business.
Fall from founder grace
In 2017—just one year after launching I wanted out.
Like most founders in their first years of startup life, I was hustling hard, working 16-hour days, and fighting tooth and nail just to keep the doors open. Suffice to say, I couldn't keep it up. I was utterly depleted, and I thought to myself, 'This is it—I have nothing left to give.'

I turned to friends and fellow founders to piece together what had gone wrong. Why were they thriving, while I was barely hanging on?

Their secret sauce? They weren't doing it alone.

With that information tucked away in my brain, I decided I needed some time—and space—to reset, so I booked a three-day trip to Palm Springs and unplugged.

I came back home with the realization that I don't have to have all the answers, and in fact, it takes great bravery and vulnerability to ask for help. Within three months I was working with a coach I'd met in the community.
Playing small no more
Although it took me reaching near burnout to finally hire a coach, I'm actually quite familiar with the professional coaching industry. In fact, when I was 23 I completed my organizational coaching certificate.
Like many people of my generation, though, I wondered if my issue was "big enough" to require the support of a coach. Of course, after working with many coaches over the years, I know better. The only requirement you "need" to hire a coach is a beating heart—and, yep, I have one.

Working with coaches has been transformational on both a personal and professional front. I've learned to be far less apologetic than I once was, and I no longer have any shame about asking for what I truly want.

As women, we tend to play small without realizing it, and working with a coach helped me identify the ways in which this negatively impacted my outlook and trajectory. For example, I once worked with a coach who was very vision-oriented. As I talked through my five-year vision statement I commented that as a Vancouverite I'd never own a home with a backyard. My coach interjected:
"Well, if you make enough money you can have a backyard."
It was a real aha moment for me, because I recognized how even a small limiting belief like that could impact every piece of my business.
It takes a village
The single greatest thing I've gained from coaching is the realization that my personal life and work-life need not be so separate.
This doesn't mean that I don't have boundaries—I do. But I now understand my work should empower me to design my ideal life, not keep me from it. As a founder, I have the power to change the trajectory of where my business is going so that it aligns with life's vision—and there's no shame in that.
Being someone who thrives on human connection and community, coaching has provided me with an extended network of individuals who I can count on to help me traverse tricky, sticky times in my life. Now I can't imagine living my life without a coach. Trying to do everything on my own, I've realized, is not only isolating, but also a disservice to myself and my business.

I tend to choose my coaches intuitively; however, I've found that a good coach will not only hold up a mirror to help you navigate within to find the answers to your questions but also point out your blind spots—and let's be honest, we all have those.
PS - If you've read this piece and think coaching is something you'd like to try, start for free here. We will not auto-enrol you. Have your first time sessions for free with any coach. When you're ready you can explore our memberships.